Welcome to Australian Travel Visas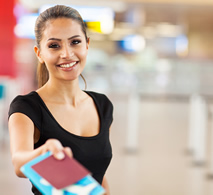 At Australian Travel Visas, we offer expert assistance and efficient processing of Australian visas and migration applications. Consistently, we help many individuals worldwide to get their Australian visas and venture out to Australia.
We have a dedicated team of staff responsible for handling Australian tourist visas, Australian business visas, working holiday visas for Australia and New Zealand; as well as Australian migrations.
Additionally, we are able to process student visas, business sponsorship visas and partner/spouse visa applications for Australia.
Should you have any enquiries regarding your Australian or New Zealand visa requirements, please contact a member of our friendly team.
Australian Travel Visas advises that your passport should be valid for no less than 6 months from date of departure.
Please ensure you check passport requirements with your bearer when booking flights.