New Zealand is a standout amongst the most amazing countries on earth, and the most ideal way you can get to see it is with a New Zealand working holiday visa.
The working holiday visa scheme provides you the opportunity to travel around New Zealand, while additionally taking up casual employment to help fund your vacation.
New Zealand working visas allow you to stay for up to 12 months (alternatively up to 23 months on a UK passport); however you may only work for a total of 12 months, irrespective of the total length of your stay. By default, your visa will be valid for 12 months – should you choose to increase this you will be requested to undergo extra health checks (at an additional charge)
You may also study or train for up to 3 months when entering under a New Zealand work visa.
The cost of a New Zealand working holiday visa is € 410.00
Apply Online Download application
---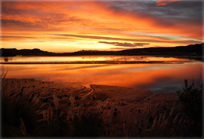 Check your eligibility now.
---
We strongly advise that you do not book your flights until your visa has been confirmed.
---
Contact Us
Telephone consultations by requirements
For more information or to send us a message please
---